eHealth Record Blueprint Finalised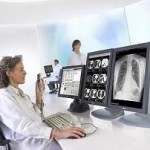 The finalised plans for Australia's secure, efficient eHealth system were today released by the Government. The Concept of Operations for the personally controlled electronic health record (PCEHR) system is a fundamental part of the move from paper-based records to secure eHealth records.
The Concept of Operations describes the implementation plan and consultation pathways for Australia's electronic health system, its structure, how it will work, the security and privacy principles, and the many expected benefits of eHealth for patients, carers and healthcare professionals.
"This is a big step forward for eHealth. The Concept of Operations will be used by our infrastructure partners to build the system to allow all Australians to sign up from July next year" Minister for Health and Ageing Nicola Roxon said.
"EHealth will help us provide better care, save lives and save money.
"Patients will no longer have to remember every medical test, immunisation or prescription they have. Doctors and other health care professionals will no longer have to rely on patients to accurately recall past treatment and will be able to work together more easily to provide better care," Minister Roxon said.
The Concept of Operations has been refined following the release of the draft proposal in April 2011 and extensive consultation with patient groups, health professionals, the software industry, and other governments.
The finalisation of the Concept of Operations is one of a number of significant eHealth milestones announced by Minister Roxon today.
More than 1.1 million individual health identifiers are now in use across Australia, working behind the scenes to lay the foundation for eHealth and prevent medical errors. Over 420,000 identifiers have been downloaded for use in hospitals in Tasmania and the ACT and more than 725,000 GP patient records have been matched in 270 GP practices in Brisbane North, the Hunter and Melbourne East.
Position papers have been released for the technical standards required for telehealth video-conferencing, which is being adopted across Australia following the launch of MBS items in July this year. Once finalised these guidelines will give clinicians and the ICT industry further guidance to encourage the uptake of this technology, which will be supported by the rollout of the National Broadband Network.
"Within a decade we will see our strategic broadband and eHealth investments delivering the full power of smart health technologies across Australia, helping people live healthier lives," Minister Roxon said.
The finalised eHealth Concept of Operations can be found at www.yourhealth.gov.au/internet/yourhealth/publishing.nsf/Content/pcehr-document
The draft telehealth technical guidelines can be found at www.yourhealth.gov.au/internet/yourhealth/publishing.nsf/Content/consultation-20110909