Click here to download the Program. (522 KB)
The 2013 Conference titled Private Health Insurance: Delivering value for your money? was addressed by a range of international and local speakers of the highest calibre including Saul Eslake (Economist), Simon McKeon (Macquarie Bank), Janet Albrechtsen (The Australian), Kate Carnell (beyondblue), Dr Steve Pearson (Institute for Clinical & Economic Review), General Peter Cosgrove, along with other key industry leaders.
Key topics of the conference included health funding, regulatory environments and improving health outcomes.
---
International Keynote Speakers, Biographies & Presentations
Dr Steve Pearson, Founder and President of the Institute for Clinical and Economic Review (ICER)
Download Presentation (3.41 MB)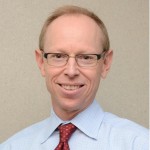 Steven D. Pearson, MD, MSc, FRCP is the Founder and President of the Institute for Clinical and Economic Review (ICER). ICER is an independent non-profit organisation whose mission is to lead efforts to develop methods and policies to improve the interpretation and application of evidence throughout the health care system.
Dr. Pearson also serves as Visiting Scientist in the Department of Bioethics at the National Institutes of Health, and is a Lecturer in the Department of Population Medicine at Harvard Medical School. He attended UCSF School of Medicine and completed his residency in internal medicine at Brigham and Women's Hospital in Boston. An internist, health services researcher, and ethicist, he has served in many advisory and leadership roles in academia and government.
From 2005-2006 Dr. Pearson was Special Advisor, Technology and Coverage Policy, within the Coverage and Analysis Group at the Centers for Medicare and Medicaid Services. He has also served as Senior Fellow at America's Health Insurance Plans, as the Vice Chair of the Medicare Evidence Development and Coverage Advisory Committee (MedCAC), and as a member of the Board of Directors of HTAi.
Dr. Pearson continues today to serve in various roles related to comparative effectiveness research and policy, including the AcademyHealth Methods Council and the National Institutes of Health Comparative Effectiveness Research Steering Committee. His published work includes numerous technology assessments, articles and commentaries on the role of evidence in the health care system, and the book No Margin, No Mission: Health Care Organizations and the Quest for Ethical Excellence.
Invited Speakers, Biographies & Presentations
Thursday, 28 November:
The Hon Peter Dutton MP, Minister for Health & Minister for Sport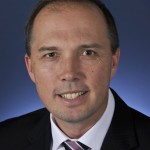 In November 2001 at the age of 30, Minister Dutton was elected as the Federal Member for Dickson in Queensland.
In 2004, Minister Dutton became one of the youngest Ministers since Federation with his appointment as Minister for Workforce Participation, with responsibility for the Job Network, Disability Employment Services, Work for the Dole and transition to work opportunities for all unemployed Australians.
In January 2006, Minister Dutton was promoted to Minister for Revenue and Assistant Treasurer. He worked closely with the then Treasurer, Peter Costello, in areas including Budget preparation, taxation, superannuation, prudential regulation, and competition and consumer policy.
Following the change of Government in November 2007, Minister Dutton was promoted to Shadow Cabinet as Minister for Finance, Competition Policy and Deregulation.
In September 2008, he was promoted to Shadow Minister for Health and Ageing.
Prior to entering Parliament, Minister Dutton employed 40 staff in his small business following a successful career as a Queensland police officer, including in the Drug Squad, Sex Offenders Squad and the National Crime Authority.
Minister Dutton is married to Kirilly and is the very proud father of Rebecca, Harry and Tom.
Professor Nick Graves, Health Economist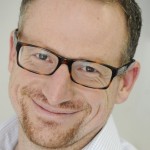 Nicholas Graves is developing Health Services Research in Queensland with nationally competitive grants and by managing the Australian Centre for Health Services Innovation (AusHSI). He is motivated by research that improves health services. He has published in good journals like Nature, JAMA, BMJ, AIDS, Emerging Infectious Diseases, Clinical Infections Diseases and Health Economics. He has received $19.7M in research funding since 2004 mostly from international and national competitive schemes.
Saul Eslake, Economist, speaker and financial commentator
Download Presentation (692 KB)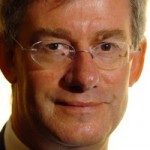 As the ANZ's chief 'number-cruncher' for nearly 14 years, it's been Saul Eslake's job to look at vast reams of economic data, and make sense of it. He has a knack for explaining economics in terms mere mortals can understand, which is why he's always in such high demand as a speaker and commentator.
Saul Eslake joined the Grattan Institute, a newly established 'think tank' affiliated with the University of Melbourne in August 2009. He also undertakes a range of speaking, writing and consulting engagements.
Prior to joining the Grattan Institute, Saul Eslake was for 14 years Chief Economist of the Australia & New Zealand Banking Group Ltd (ANZ), one of Australia's 'big four' commercial banks, and one with a sizeable presence in Asia. In that role he became one of Australia's most widely recognised economic analysts and commentators.
Kate Carnell,CEO, beyondblue
Download Presentation (939 KB)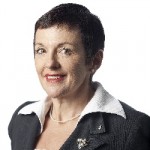 Kate Carnell was appointed Chief Executive Officer (CEO) at beyondblue in 2012 and has been a Director of beyondblue since 2008. beyondblue is a national, independent, not-for-profit organisation working to address issues associated with depression and anxiety.
Previously, she was CEO of the Australian Food and Grocery Council and the Australian General Practice Network and is a pharmacist by profession.
Ms Carnell was elected to the ACT Legislative Assembly in 1992 and was elected Chief Minister in March 1995 and re-elected in 1998.
Ms Carnell was appointed an Officer of the Order of Australia in 2006 for her services to community through contributions to economic development and the medical sector.
Professor Debora Picone, Chief Executive Officer for the Australian Commission on Safety and Quality in Health Care
Download Presentation (2.39 MB)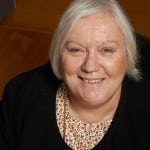 Professor Debora Picone is the Chief Executive Officer for the Australian Commission on Safety and Quality in Health Care.
Professor Picone is a leader in public administration, with extensive operating and leadership responsibility in the provision of healthcare services extending from clinical, academic, hospital, Area Health Service, Deputy-Director General and Director-General positions.
David Chalmers, Chief Executive Officer (Interim), iSelect
Download Presentation (551 KB)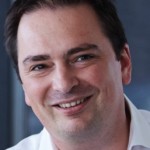 David joined iSelect in February 2012 and held the role of Corporate Development Director until being promoted to the role of Chief Financial Officer later that year. As CFO, David maintains overall responsibility for iSelect's finance and administration functions. In October 2013, he was appointed acting Chief Executive Officer. David has over 15 years' experience across corporate finance, strategy, investment banking and M&A. Before joining iSelect, David led the corporate M&A and strategy function for DuluxGroup. Prior to this, he held corporate finance and private equity management roles of increasing responsibility with Macquarie Capital. During his time at Macquarie Group, David took a lead role in developing that company's private equity and principal business in Asia.
Laz Cotsios, Executive General Manager – Private Health Insurance, Medibank Private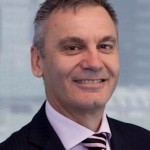 Laz Cotsios was appointed Group Executive of Private Health Insurance Division at Medibank in August 2011. Prior to joining Medibank, Laz held senior executive roles in Financial Services with well-known international and Australian companies, including UBS and Westpac. Laz brings to the role of Group Executive, his extensive experience in driving business strategy, developing new business and improving operational efficiency and customer service for large organisations which are continually evolving to meet the demands of a highly competitive environment.
Laz's division oversees Medibank's private health insurance operations, including both the Medibank Private and ahm brands. The division manages all aspects of private health insurance including sales and service, marketing and over $4 billion in member benefit claims.
Laz has recently completely INSEAD's 'Advance Management Programme' at their international school in Fontainebleau, France.
Mark Fitzgibbon, nib Chief Executive Officer and Managing Director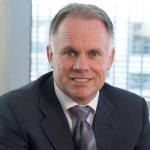 nib Chief Executive Officer and Managing Director, Mark Fitzgibbon joined nib in 2002 with a mandate to reposition the company to better meet future challenges. Since 2002 nib has significantly grown faster than the industry and today covers more than 927,000 people across Australia and New Zealand. Annual premium revenue has doubled to more than $1.3 billion.
In 2007 nib became the first Australian private health insurer to list on the ASX. Earnings per share have since increased from 5.2 cps in FY08 to 14.9 cps in FY13.
Mark has a Masters in Business Administration and Masters in Arts. He is a fellow of the Australian Institute of Company Directors and is a Director of Private Healthcare Australia.
Dwayne Crombie,Managing Director of Private Health Insurance – Australia, Bupa Australia Pty Limited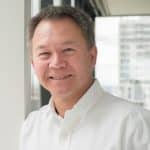 Dwayne brings a wealth of experience gained across both the private and public health sectors to his role at Bupa.
Dwayne is passionate about advocating for quality outcomes and the sustainable affordability of the sector, and delivering choice, value and an outstanding experience for Bupa's customers.
Prior to joining Bupa's Private Health Insurance arm in 2013, Dwayne led the Bupa Care Services business in New Zealand. Formerly Chief Executive Officer of Waitemata Health and the Waitemata District Health Board, Dwayne has extensive senior leadership experience across New Zealand's public health sector.
Dwayne holds a Bachelor of Medicine, Bachelor of Surgery and Diploma in Community Health from the University of Otago. He maintains his current annual practicing certificate and is a Fellow of New Zealand Public Health Medicine College. He also has an Executive Master of Business Administration from the University of Auckland.
Simon McKeon,Executive Chairman of Macquarie Group's Melbourne office
Download Presentation (748 KB)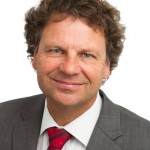 Simon McKeon is Executive Chairman of Macquarie Group's Melbourne office and was the 2011 Australian of the Year.
He is also Chairman of CSIRO, Business for Millennium Development, Global Poverty Project Australia, In2Science and the Federal Government's Panel which in February 2013 completed a Strategic Review of Health and Medical Research.
Simon is also a Director of AMP Limited and Red Dust Role Models.
He is an Australia Day Ambassador for the Victorian Government and serves on the Federal Government's Human Rights Grants Scheme Advisory Panel, the Federal Government's AusAID Business Engagement Steering Committee and the Victorian Government's NDIS Implementation Task Force.
He previously served as Founding President of the Federal Government's Australian Takeovers Panel, Founding Chairman of MS Research Australia and Founding President of the Federal Government's Point Nepean Community Trust.
Simon is the helmsman of Macquarie Innovation which in March 2009 became the first sailboat in the world to sustain more than 50 knots and in so doing, peaked at a speed of 100 kmh (54 knots). He is also a Founding Patron of the Australian Olympic Sailing Team which won 2 gold and a silver medal at the 2008 Beijing Olympics and 3 gold and a silver medal (and was the leading sailing nation) at the 2012 London Olympics.
David Torrance, Partner, KPMG Australia
Download Presentation (1.94 MB)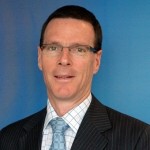 David is a consulting actuary and a partner at KPMG.
He has 35 years experience in the financial sector, initially in life insurance, wealth management and superannuation before specialising in private health insurance more than 15 years ago.
Currently David is the Appointed Actuary for a number of private health insurers and has been engaged by government, regulators and industry bodies to provide advice on the cost and impact of government health policy, potential industry developments and industry insights. He has advised private health insurers on a range of matters including strategy, acquisitions, risk and capital management, and products and pricing.
David was a member of the Council of the Actuaries Institute from 1996 to 1999 and Chair of the Actuaries Institute's Health Practice Committee from 1996 to 2001.
---
Friday, 29 November:
Hon Catherine King MP, Shadow Minister for Health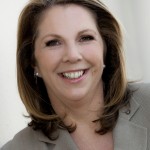 Catherine King was first elected to Federal Parliament in 2001 to represent the electorate of Ballarat.
She was re-elected as member at subsequent Federal Elections in 2004, 2007, 2010 and 2013.
Ms King was appointed Parliamentary Secretary in the portfolios of Health and Ageing and Infrastructure and Transport in the Gillard Government following the 2010 election. As such she held responsibility in the Health portfolio for nine health regulatory agencies including: the Therapeutic Goods Administration, Food Standards Australia New Zealand and the Organ and Tissue Authority and in the Transport portfolio for national road safety policy and regional aviation.
On 25 March 2013, Ms King was elevated to the roles of Minister for Regional Services, Local Communities and Territories and Minister for Road Safety in the Gillard Government. Ms King was subsequently promoted to Cabinet on 1 July 2013, as Minister for Regional Australia, Local Government and Territories in the Rudd Government.
On 18 October 2013, Ms King was appointed to the role of Shadow Minister for Health in the Shadow Cabinet led by the Hon. Bill Shorten.
She holds a Degree in Social Work and a Masters in Public Policy from the Australian National University and is currently completing a law degree from Deakin University.
Ms King worked in the social welfare sector in Ballarat and later in the public sector in Canberra, as an assistant director for the Commonwealth Department of Health and Aged Care and then as a director.
Prior to entering Parliament she was a senior manager at KPMG's Health Consulting Practice.
Dean Pearson, Head of Industry Economics, National Australia Bank
Download Presentation (2.60 MB)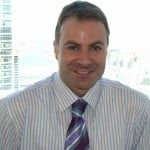 Dean is an Industry & Business Economist with over 20 years experience in analysing the economy and assessing the implications both in Australia and globally. He leads a team of analysts responsible for monitoring key business trends and identifying industries which are likely to provide the strongest growth opportunities and greatest risks.
In his time with the National, Dean has worked as a specialist industry analyst across a range of sectors including Manufacturing, Telecommunications, Media, Commercial Property and Commodities. He has also previously headed up the bank's Country Risk and International Economics departments. Dean is a sought after speaker at a range of business and government forums around the country.
Dean is married with 2 children (an eight year old girl and a very active two year old boy) and is a passionate Collingwood supporter.
Janet Albrechtsen,opinion columnist, The Australian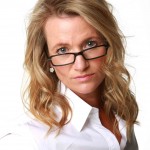 Janet Albrechtsen writes a weekly column for The Australian. She has also written for the Sydney Morning Herald, The Age, The Australian Financial Review, Quadrant and Canada's National Post, Vancouver Sun and Calgary Herald and The Wall Street Journal.
After receiving her LLB(Hons) from the University of Adelaide, she worked as a solicitor at Freehills in Sydney. There she worked on major corporate transactions ranging from aircraft leasing to takeovers. Deciding to switch from commerce to academia she acquired a doctorate in law from the University of Sydney Law School, and also taught at that Law School.
After the birth of her third child, she commenced writing part time and became a weekly contributor to The Australian in 2002. She was a member of the Foreign Affairs Council from 2004-2007. In 2005, she was appointed as director of the Board of the Australian Broadcasting Corporation for a five-year term. She is a regular contributor on radio and TV, including ABC1's Q&A program and on SKY's Viewpoint and Paul Murray Live programs.
Janet is a passionate participant in debates about law, politics, and the social and cultural issues of the day. Her biography on The Australian's website sums it up as follows: "She is roundly disliked by judicial activists, the human rights industry, old-style feminists and assorted rent-seekers. None of that troubles her."
General Peter Cosgrove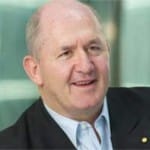 One of Australia's most respected and popular military leaders, General Peter Cosgrove retired from the Army in 2005. Four years earlier, he had been Australian of the Year, his citation noting that 'In every respect Peter Cosgrove demonstrated that he is a role model. The man at the top displayed those characteristics we value most as Australians – strength, determination, intelligence, compassion and humour.'
The son of a soldier, he graduated from the Royal Military College, Duntroon, in 1968. He was sent to Malaysia as a lieutenant in the 1st Battalion, Royal Australian Regiment. During his next posting in Vietnam he commanded an infantry platoon and was awarded the Military Cross for his performance and leadership during an assault on enemy positions.
In 1999 Peter Cosgrove became a national figure following his appointment as Commander of the International Forces East Timor (Interfet). He was responsible for overseeing East Timor's transition to independence during, what was to become, a tense and uncertain period. He shone as both a soldier and diplomat. Always in his slouch hat, Peter Cosgrove was a strong and reassuring figure, appearing regularly in all forms of the media.
Following his achievements and the international respect that he had achieved, he was promoted and made Chief of the Army. He went on to be promoted again to General and was appointed Chief of the Defence Force.
After retirement from the Australian Defence Force in 2005, General Cosgrove has accepted positions on several boards including the boards of Qantas and Cardno, and in November 2010 was appointed Chancellor of the Australian Catholic University. His memoirs – titled My Story – became a bestseller when first published in 2006. General Cosgrove was appointed Chairman of Operation Recovery Task Force after Cyclone Larry devastated Far North Queensland and he led the successful recovery until completion in early 2007.
---