Private Health Industry Stats and Data
10 June 2011
The AHIA provides its members with analysis and summary reports of private health insurance industry statisics on a regular basis. These Report are based on the the PHIAC Statistics Reports and give an overview of key areas of interest to Fund Members.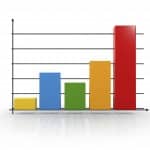 The AHIA Private Health Insurance Industry Statistics Quarterly Reports for March 2011 has just been released and provides information including:

Note: AHIA does not produce any Private Health Insurance statistics on a regional or postcode basis.
---
Comments
---