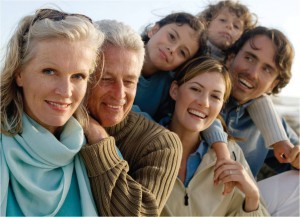 Our new name is 'Private Healthcare Australia'.
We used to be the AHIA, but no longer!
We still represent the Private Health Insurance industry and the millions of Australians who have chosen Private Healthcare Cover through our industry health funds.
We are now over 12 million Australians strong
There are now over 12 million Australians with Private Healthcare: families, grandparents, parents, children, couples and singles.
These Australians have chosen Private Healthcare because it provides better quality healthcare – better cover – better access – better care – for themselves and their families.
In fact, over 50% of Australians now rely on Private Healthcare.
Our Vision
Our vision is to work independently and with governments to provide Australians with the best cover, the best access, and the best healthcare services in the world.
Our Role and Mission
Our role is to represent the over 12 million Australians who choose better quality healthcare services. Our mission is to put their healthcare needs first.
Our Quality Standards
We clearly stand for the provision of 'better quality' healthcare services for all our members
Our Values and Beliefs
Our members
• value responsibility and believe in taking control of their own healthcare affairs.
• value freedom of choice and believe in their right to choose their own health cover and treatment.
• value quality and believe in their right to choose better quality healthcare services.
• value service and believe that speed and convenience are important aspects of service.
• value affordability and believe that governments need to recognise the real financial contribution that members make in supporting Australia's health system.